Vitiligo Advocacy Day – SAVE THE DATE – October 4, 2017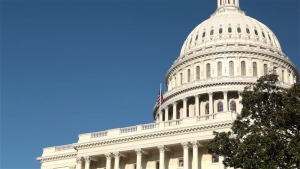 Dear Vitiligo Support Group member, physicians, and colleagues,
I am pleased to send you this email with a Save-the-Date for the much-anticipated Vitiligo Advocacy Day at the United States Capitol this fall.As many of you know, the Advocacy Committee of the Global Vitiligo Foundation is tasked with the following goals:
Help educate, advocate and promote education and awareness of vitiligo to local, state and federal government entities, insurance companies, third party payers, and special interest groups.
Increase awareness of vitiligo as a disease, its treatment, and patient related issues to policymakers through efforts of advocacy and by combining the efforts of vitiligo clinicians, researchers, patients, support groups.
Have a continual and ultimate goal of finding a cure for this devastating disease.
To that end, I am pleased to advise, that this year's Vitiligo Day to visit with federal elected officials and lobby at Capitol Hill will be October 4, 2017. Please mark your calendars to arrive by the evening of October 3, 2017 if at all possible. More details will follow as we set-up the logistics, and Vicki Tiahrt and I will be in touch with follow-up. We would be very happy to have as many patients, support group representatives, and friends of vitiligo in Washington with us that day!
I would also like to thank our American Academy of Dermatology Association (AAD/A) staff in Washington who have already been very helpful and for their time in helping us make this is a successful and powerful event for the world of vitiligo!
Best wishes,
Seemal R. Desai, MD, FAAD
Chair, Advocacy Committee of the Global Vitiligo Foundation