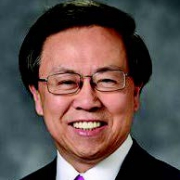 Henry W. Lim, MD
Founder, Member-At-Large
Global Vitiligo Foundation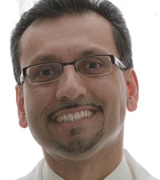 Iltefat Hamzavi, MD
Founder, Co-Chair
Henry Ford Hospital
Hamzavi Dermatology
Global Vitiligo Foundation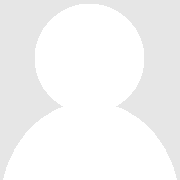 Kim Boyd
Treasurer, Patient
Global Vitiligo Foundation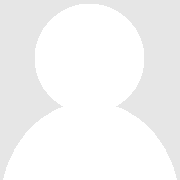 Pearl Grimes, MD
Member-At-Large
The Vitiligo & Pigmentation Institute of Southern California
Global Vitiligo Foundation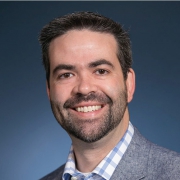 John H. Harris, MD
Member-At-Large
University of Massachusetts Medical School
Global Vitiligo Foundation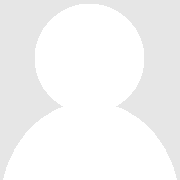 Amit G. Pandya, MD
Member-At-Large
Global Vitiligo Foundation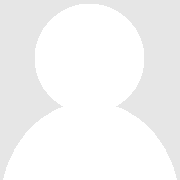 Vicki Tiahrt
Member-At-Large, Patient
Global Vitiligo Foundation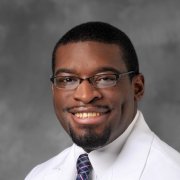 Richard Huggins, MD
Member-At-Large
Global Vitiligo Foundation
Click on the committee name below for additional information.
Advocacy Committee
Purpose:
The goal of the GVF Advocacy Committee is to:
Help educate, advocate and promote education and awareness of vitiligo to local, state and federal government entities, insurance companies, third party payers, and special interest groups

Increase awareness of vitiligo as a disease, its treatment, and patient related issues to policymakers through efforts of advocacy and by combining the efforts of vitiligo clinicians, researchers, patients, support groups.

To identify challenges and opportunities with reimbursement for the treatment of vitiligo.

Have a continual and ultimate goal of finding a cure for this devastating disease.
Chair:
Seemal R. Desai, MD, FAAD
Founder & Medical Director
Innovative Dermatology, PA
Clinical Assistant Professor
Department of Dermatology
University of Texas Southwestern Medical Center
Dallas, TX, USA
Global Vitiligo Support Community (GVSC-Patient Support)
Purpose:
The main goals of the Global Vitiligo Support Community are to:
Serve as a forum for information-sharing and collaboration on mutually beneficial activities for local, regional, national and international vitiligo support organizations and to provide educational resources

Serve as a conduit between the vitiligo patient and the other committees of the GVF

Empower individuals with vitiligo by providing them with resources to manage the physical and psychosocial effects of vitiligo today

Provide a vehicle through which vitiligo patients can help support the development of  treatments and, ultimately, a cure for vitiligo in the future
Chair:
Richard H. Huggins, MD
Senior Staff Physician
Department of Dermatology
Henry Ford Hospital
Detroit, MI, USA
Governance & Finance Committee
Purpose:
Provide oversight over the group as a whole and ensure that finances are in line with the GVF's vision

Research and submit sponsorship grants
Chair:
Henry W. Lim, MD
Chairman and C.S. Livingood Chair
Department of Dermatology
Henry Ford Hospital
Research and Education Committee
Purpose:
Act as a liaison between the GVF and individual researchers who study vitiligo in order to identify needs of scientists and determine how best to fulfill those needs through the resources of the GVF

Organize meetings of these scientists, identify agenda topics for discussion, and communicate ideas back to the larger GVF

Interface with other subcommittees to help them on their items when needed. For example, the advocacy subcommittee needed biomarker data on patients following treatment to help the advocacy committee work to have insurance plans to cover phototherapy for vitiligo. This is an ongoing project for us.
Chair:
John E. Harris, MD, PhD
Assistant Professor of Medicine, Division of Dermatology
Director, Vitiligo Clinic and Research Center
UMass Medical School
Click on the committee name below for additional information.
Imaging Committee
Purpose:
To advance research in vitiligo using various imaging modalities such as confocal microscopy, 3-D photography, and diffuse reflectance spectroscopy in order to:
Assess disease activity
Evaluate response to therapy
Make advances in diagnostic and therapeutic applications of imaging in vitiligo
Chair:
Indermeet Kohli, PhD
Cutaneous Research Physicist
Department of Dermatology
Henry Ford Health System
Detroit, MI
Media Committee
Purpose:
To carry out the mission of the GVF through dissemination of information on a local, regional, national, and global level
To utilize social media platforms to increase awareness for vitiligo and increase research funding for vitiligo
To develop and maintain a web and social media presence for the work generated by the GVF committees
To develop digital and printed media as needed for physician and patient education
Phototherapy Committee
Purpose:
Use the best scientific evidence available to develop international standards of care in the treatment of vitiligo with phototherapy
Identify gaps in care and areas requiring further research
Improve the quality of life of patients by creating integrated phototherapy protocols that are broadly applicable.
Chair:
Samia Esmat, MD
Professor of Dermatology
Cairo University
Phototherapy Consensus Panel Members:
Iltefat H. Hamzavi, MD
Amit G. Pandya, MD
Giovanni Leone, MD
Raúl Cabrera, MD
Mohammed Aljamal, MD
Surgery Committee
Purpose:
To review and promote best practices in the surgical treatment of vitiligo
Identify and share updated research and techniques with the vitiligo community