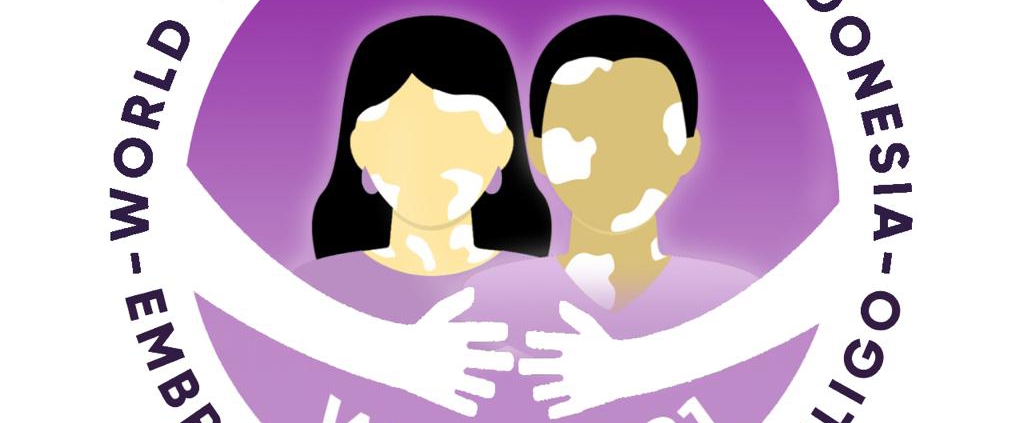 World Vitiligo Day (Global)
World Vitiligo Day is a day of celebration of our lives and our community. The first World Vitiligo Day (WVD) was held on June 25, 2011 in Nigeria and has since become an annual, global event. Over the years, its purpose has broadened from raising awareness of vitiligo to include recognition of the bullying, social neglect, psychological trauma and disability of millions of people affected by vitiligo. Read the World Vitiligo Day – A Brief History
Each year WVD is officially hosted by a different city: Rome, Italy (2012), Detroit, USA (2013), Chandigarh, India (2014), Shenyang, China (2015), Prague, the Czech Republic (2016), Sao Paulo, Brazil (2017), Boston, USA (2018), Hanoi, Vietnam (2019) and Zagreb, Serbia (2020). In 2021, it is the turn of Jakarta, Indonesia to act as global campaign headquarters. The honorary WVD 2021 captain is Dr. Srie Prihianti Gondokaryono, supported by a strong team from the Indonesian Society of Dermatology & Venereology. 
Unfortunately, the large-scale, in person activities that typify WVD are not possible this year, due to COVID restrictions. A virtual event will be organised by the WVD HQ in Jakarta. Details and registration 
Virtual ZOOM meeting "EMBRACING LIFE WITH VITILIGO" will be held on Friday, June 25, 2021 at 15.00 – 17.30 GMT 7 Jakarta Time. 
https://globalvitiligofoundation.org/wp-content/uploads/2021/06/WVD-2021-Logo.jpeg
1024
1024
Vitiligo Research
https://globalvitiligofoundation.org/wp-content/uploads/2020/03/Converted-PNG.png
Vitiligo Research
2021-06-22 17:32:34
2021-06-28 12:05:49
World Vitiligo Day (Global)