The Global Vitiligo Foundation is located in Mechanicsburg, Pennsylvania, USA.
Let us introduce ourselves
Our Mission
To improve the quality of life for individuals with vitiligo through education, research, clinical care, and community support.
How we want the world to be…
Our Vision
A world where the burden of vitiligo is eliminated through compassion, care, and cure.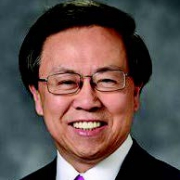 Henry W. Lim, MD, FAAD
Co-Founder
Clarence S. Livingood & Henry Ford Health System
Global Vitiligo Foundation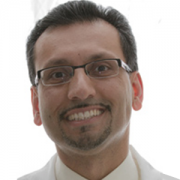 Iltefat Hamzavi MD, FAAD
Co-Founder
Hamzavi Dermatology & Henry Ford Health System
Global Vitiligo Foundation
The Global Vitiligo Foundation (GVF), as we know it today, was originally the Vitiligo Working Group, a committee of the Skin of Color Society (SOCS). The Global Vitiligo Foundation was formally established in 2011 by Henry Ford Hospital physicians, Drs. Henry W. Lim and Iltefat Hamzavi, but was only incorporated in 2016. Drs. Lim and Hamzavi continue to lead the organization today with associated physicians and people with vitiligo.
World Vitiligo Day-USA (WVD-USA)
Since 2016 the USA has hosted a World Vitiligo Day-USA event.
It first started in 2016 when, hosted by VitFriends, vitiligo organizations across the USA met in Washington, D.C. for the first World Vitiligo Day–USA celebration of the event.
Historical Information:
2024 WVD-USA
Stay tuned for more information about WVD-USA 2024! Coming soon!
WVD Global Information
In 2011 the first World Vitiligo Day event was held thanks to thanks to two organizations VR Foundation (USA) and VITSAF (Nigeria). For more information on the WVD global events click here.
Each year, prior to the American Academy of Dermatology (AAD) annual meeting, GVF hosts a scientific symposium that highlights the research and knowledge of both up and coming vitiligo researchers and those who have and continue to build the foundational knowledge about vitiligo.
Historical Information:
2023 – New Orleans, LA

2022 – Boston, MA

2021 – Virtual Watch Videos

2020 – Cancelled dut to COVID-19 pandemic

See pre-2020 information here
Vitiligo International Symposium (VIS)
Stared in 2016 by Drs. Mauro Picardo and Allen Taieb, the Vitiligo international Symposium (VIS) has grown into one of the largest gatherings of vitiligo researchers and specialized practitioners in the world.
VIS activities often include invited speakers, short and long-format lectures, scientific posters, and workshops. The greatest minds from around the world present their research on vitiligo.
Historical Information: