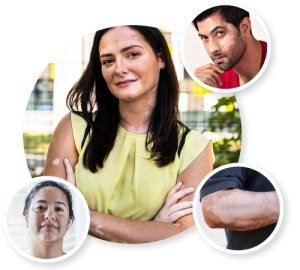 Right now, dermatologists at select centers in the U.S. and Canada are accepting participants for a new clinical research study. The study is for an investigational topical cream for vitiligo, used in conjunction with phototherapy. If you are 18 years of age or older and have vitiligo, you may qualify to participate.
If you join, you will receive all study-related care and medication at no cost from a local doctor, and will also be compensated for your time and travel to attend study visits.
Clinical Trial – Now enrolling!